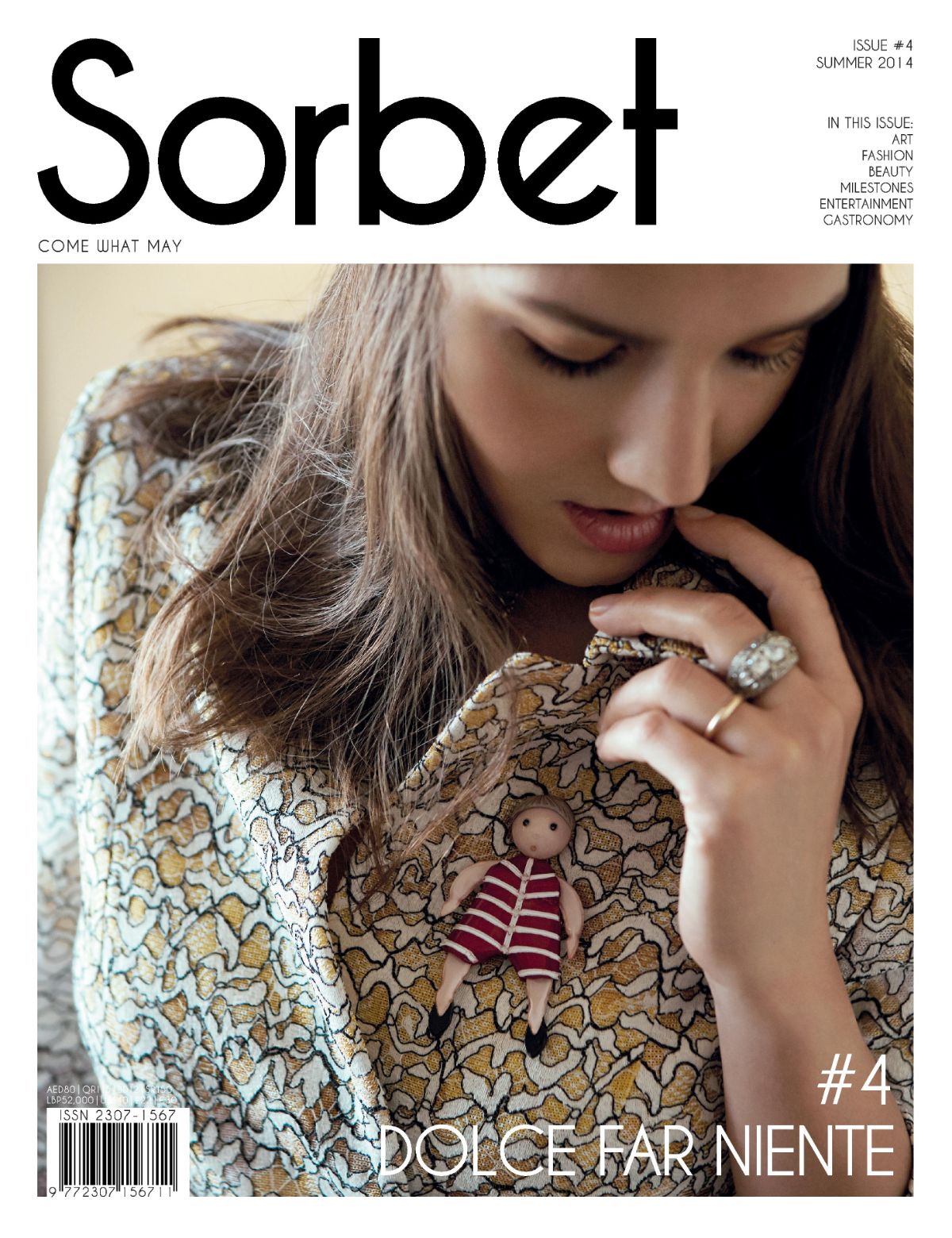 Dolce Far Niente
Issue 4 (Summer 2014)
Sorbet's summer 2014 issue transports you to a journey of a lifetime to experience the spirit of 'Dolce far niente', which translates to 'the sweetness of (doing) nothing'.
From epicurean delights of the traditional tomato mozzarella to the fine craftsmanship that goes into the making of the 'Made in Italy' label, the issue helps discover the Italian way of life, leisure, and luxury. Speaking of luxury, behind Italy's most prolific family-run fashion empire, Missoni, is its iron-clad ingénue, Margherita. In this issue, she finds herself in bed with Sorbet over an intimate conversation that reveals her true bohemian spirit.
Cut to the narrow backstreets of Italy to unlock myths and mysteries behind the glamorized imagery of Italian mafia, while elsewhere in the issue, find appreciation for the nomadic Madonnari street artists of Italy. Each feature is accompanied by images that immerse you into the culture, colors, sights and textures of Italy. The shoots celebrate the Italian way of life in a laid-back spirit, perfect for a dreamy summer in the sun.