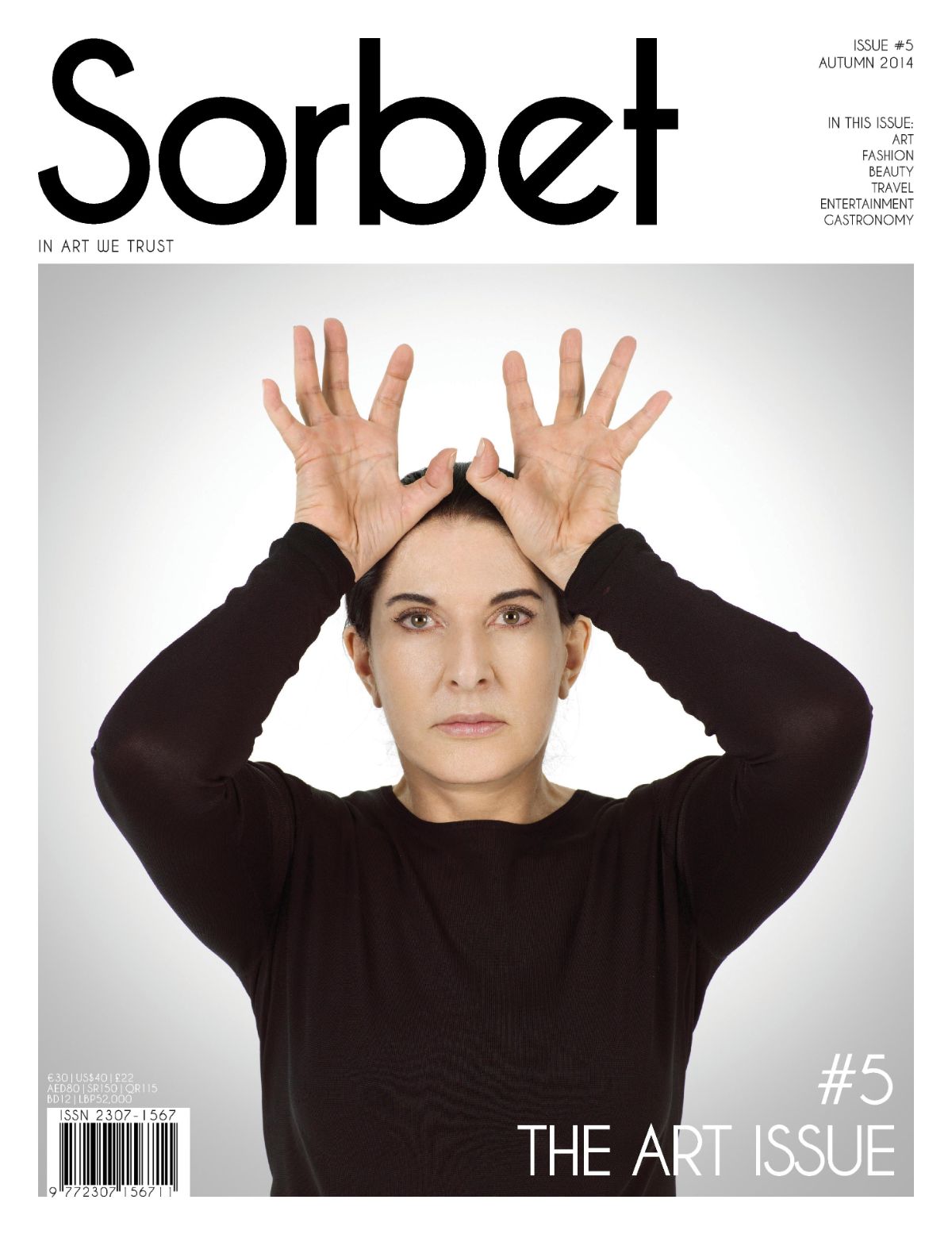 The Art Issue
Issue 5 (Autumn 2014)
Sorbet's autumn 2014 issue delves into the World of Art, revealing the beauty, power and passion of some of the world's most creative personalities.
Whether you're a seasoned art aficionado or don't know your Braque from your Pollock, there's a treasure chest for everyone here. Marina Abramovic lifts the lid on her "who-dares-wins" approach to performance art, while three of the art scene's top movers and shakers – Sam Keller, Hans-Ulrich Obrist and Marc Spiegler – explain what it takes to put on the best exhibition and art fairs.
Learn how Ilya and & Emilia Kabakov use their art to teach tolerance, and experience the inspiring desert town of Marfa in Texas through its artsy Bohemian crowd. The shoots in this issue celebrate the boundless creativity of artists and fashion designers alike, capturing this season's must-have fashion in the world's finest cities and elite locations. Art is beauty, so let Sorbet take you on a journey of visual delights.