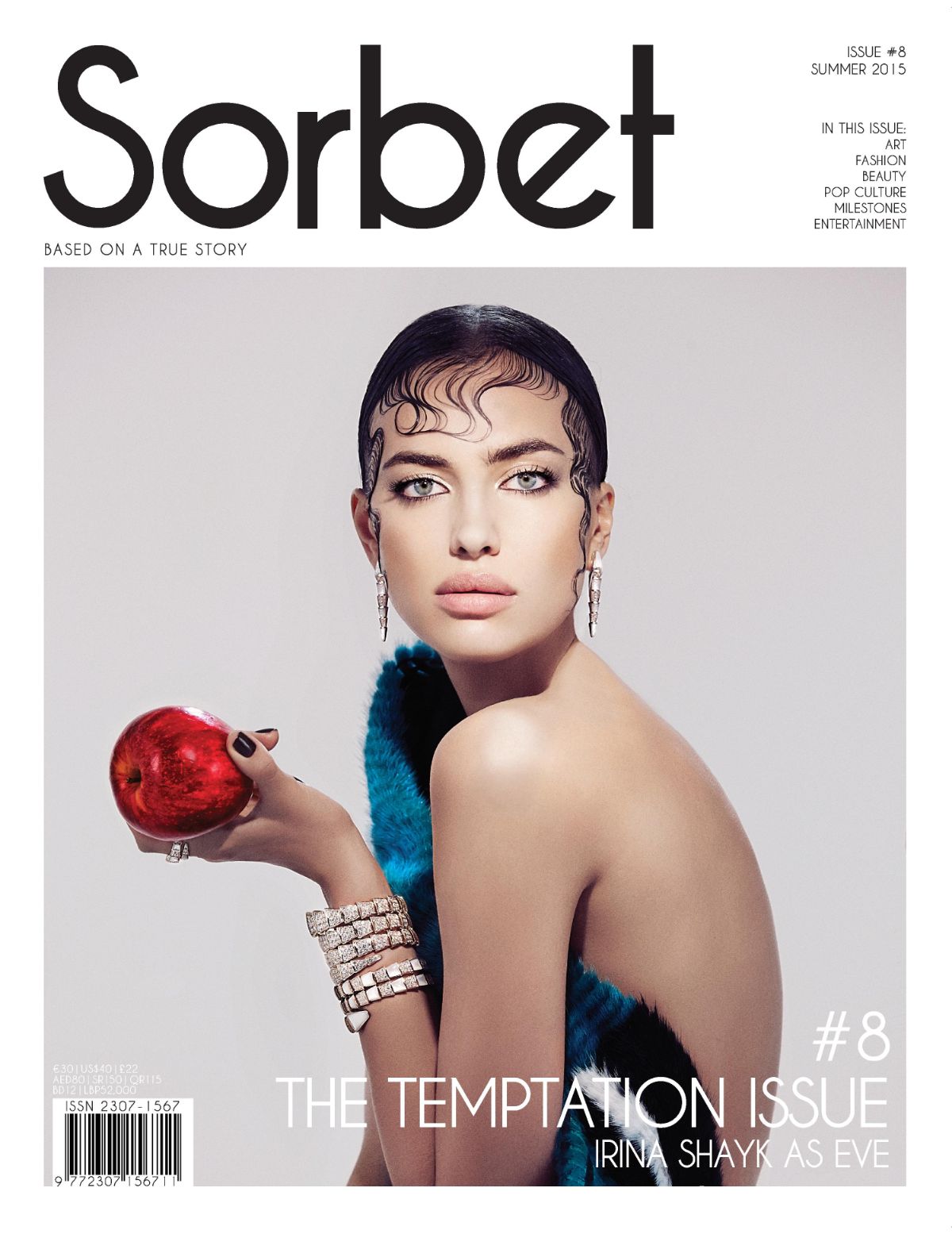 The Temptation Issue
Issue 8 (Summer 2015)
Sorbet's summer 2015 issue is jam-packed with all things tempting, whether it's the latest desirable fashion or key temptation moments through history. We give you the low-down on temptation, from the ultimate allure of perfume and the art of seduction in striptease, to the psychological reasons behind being unable to resist and those clever advertising techniques that get you buying more. We also look back at Adam & Eve and how the temptation that befell them in the Garden of Eden has fascinated artists through the centuries, as well as offering the chance to indulge in Sorbet's notorious fashion editorials exploring key temptations: desserts and seduction.
Our cover star, sultry supermodel Irina Shayk, portrays Eve, the first woman on Earth and so famously tempted by a serpent and the forbidden fruit. She talks exclusively to Sorbet about leaving the Garden of Eden, what she thinks of life on Earth and what else she finds irresistibly tempting.
We know you won't be able to resist The Temptation Issue, so we suggest you subscribe or buy your copy now and get that box of chocolates at the ready – Sorbet is a complete experience, after all. No persuasion is needed.