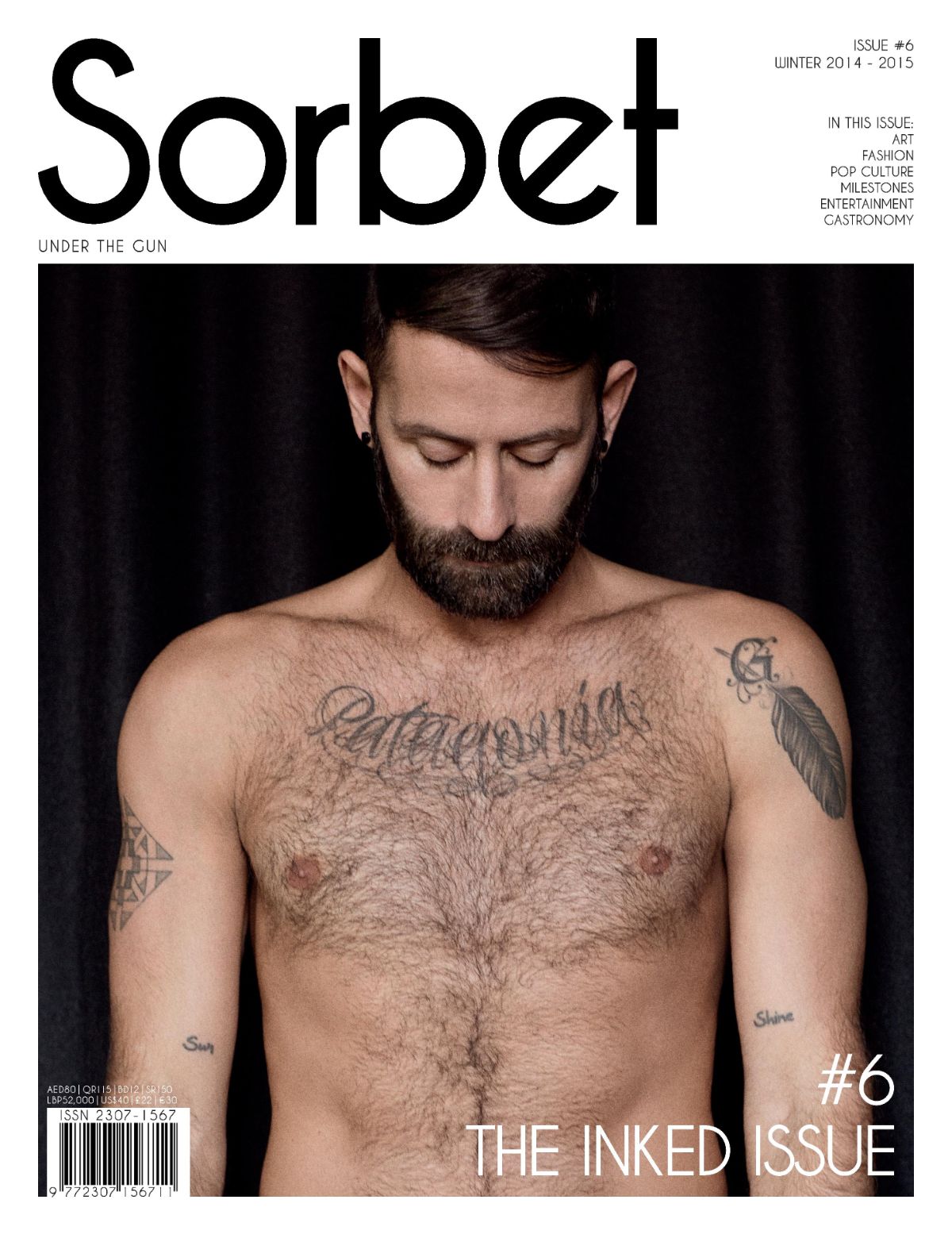 The Inked Issue
Issue 6 (Winter 2014)
Sorbet's winter 2014 issue is proudly inked, showcasing some of the amazing personalities and artistic virtuosity in the world of tattooing.
From the feisty urban ink merchants of London, LA and New York to permanent cosmetics and body modification, we do the deal on what is so compelling about the contemporary tattoo scene. Fashion muse Marcelo Burlon and legendary ink artist Mark Mahoney share their thoughts on what it means to be inked, while tattooist Bang Bang and friends muse on tattooing celebrities and some of the stars from the London Tattoo Convention take us on personal tours of their own body art.
We go brain deep into the psychology of tattooing, learn what it means to be Arab and tattooed, and also look at what happens when it all goes wrong and those tattoos need to go! There's history here too, with 5,200-year-old Ötzi the Ice Man, tribal islanders from the South Pacific and over two centuries of sailors getting under each other's skin as they crossed the world's oceans. Tattooing has never been hotter, especially our ready-to-wear fashion shoot on LA's inked community, so let Sorbet be your guide to one of the oldest forms of human expression.